Once the state capital of Arizona,
Prescott
is an exclusive mountain valley community that enjoys a central location between Phoenix and Flagstaff, a rural small-city vibe, a temperate desert climate, a carefree attitude, and a resort lifestyle. Residents of Phoenix frequently escape the triple-digit weather to enjoy the cooler mountain climate of Prescott, making it the perfect location for a summer residence. If you are considering moving to Prescott, these are the seven things you should know about this historic Arizona town.
1. It's all about the weather

Prescott Valley sits at 5,000 feet in the shadows of the nearby Bradshaw and Mingus Mountains. Here, you can expect cool winters and warm summers, with temperatures staying a cool 20 degrees below the average daily highs in Phoenix. Winters can be cold and snowy, presenting gorgeous scenic vistas of snow-capped mountains overlooking ponderosa pine trees in the valley below. This upscale mountain community attracts many summer visitors looking to escape the heat. With over 277 sunny days per year, it is easy to see why many visitors make Prescott their home after experiencing the charm and beauty of this historic town.
2. Prescott is centrally located

Prescott Valley is located between Phoenix and Flagstaff in the heart of Arizona, making it a convenient location for residents who love to travel or need to commute. Prescott is within driving distance of four major lakes in the region alongside various ski resorts, campgrounds, and the Grand Canyon. If you are an outdoors lover, you won't have to go far to find the perfect spot for a day trip to enjoy the beautiful Arizona weather. There is always something to do in Prescott, with its convenient access to gourmet dining, boutique shopping, hiking trails, campgrounds, and golf resorts.
3. It's a family-friendly community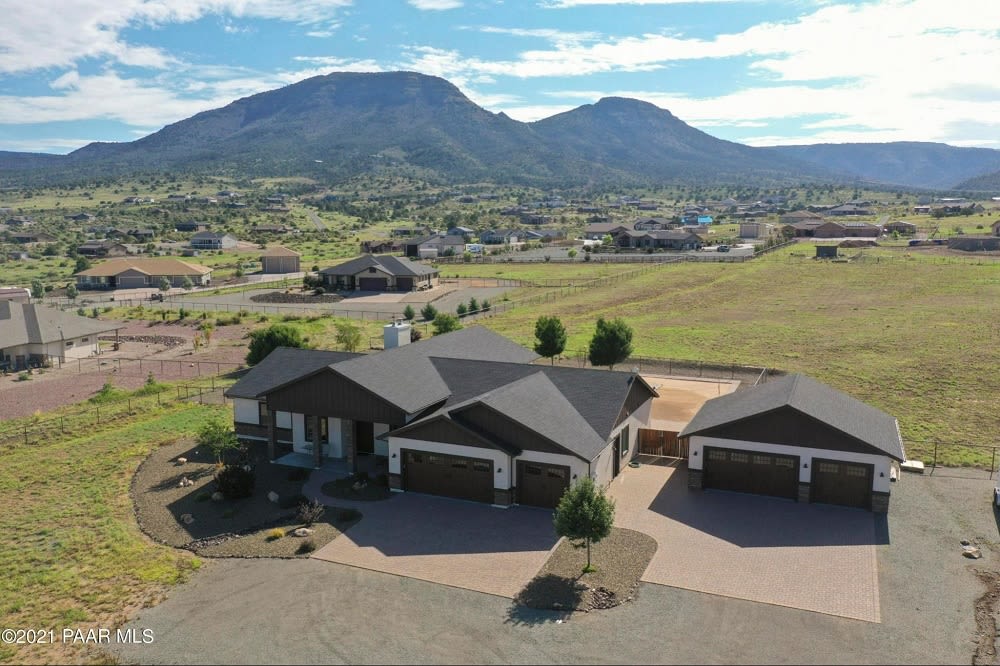 Photo courtesy of Peter Fife

Prescott has access to some of the best schools in the region. Prescott High School ranks #115 in Arizona with an excellent teacher-to-student ratio and students scoring well in reading and math proficiency tests. Prescott is a family-friendly community with plenty of activities for the kids, such as summer camps, an outdoor wildlife park, and the Heritage Park Zoo. The entire family can enjoy one of the many animal exhibits here, including Tarantula Grotto, which has the most extensive collection of spiders in the world.
4. It has a touch of something modern

With a reputation as a small mountain community, Prescott is the 26th largest city in Arizona, with just over 46,000 residents. Because much of the development around Prescott Valley is relatively recent, residents have access to all the modern conveniences you would expect to find in a big city. Prescott has all the amenities you might need, including top-rated hotels, five-star restaurants, boutique shopping spots, resort spas, and excellent healthcare and schools.
5. Prescott is a mountain resort community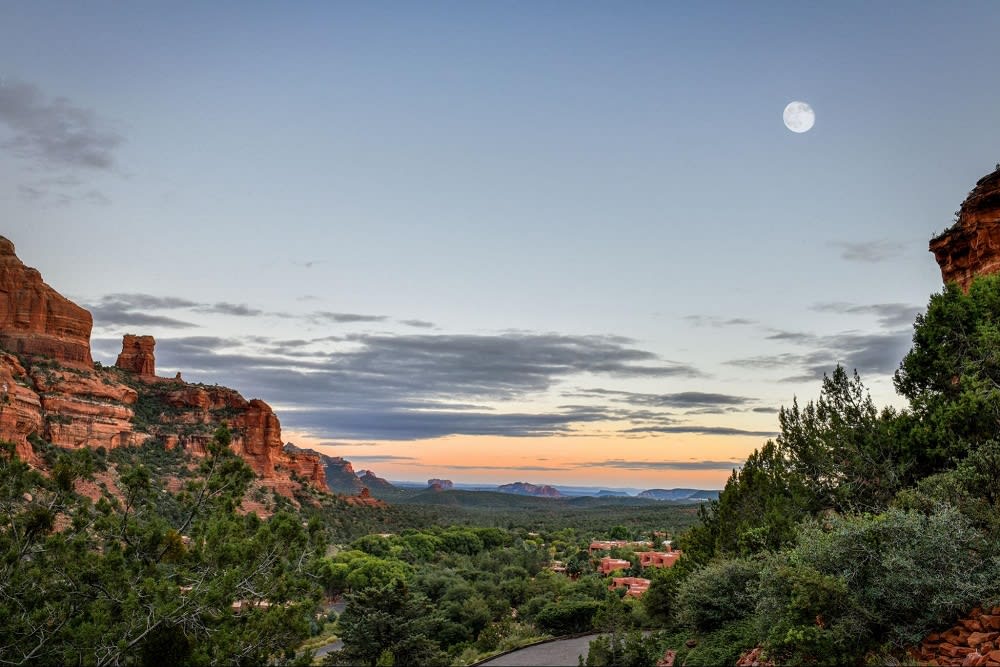 Photo courtesy of Enchantment Resort

Located 1.5 hours north of Prescott in the red rock canyons of beautiful Sedona, you will find Enchantment Resort, a luxury resort and spa built into a cliffside. Here, you can stay in a casita or suite and enjoy a relaxing spa treatment while enjoying the breathtaking views of the valley below. Enjoy upscale dining at Che Ah Chi, with an exclusive wine list and fantastic entrees like pepita-dusted sea bass or juniper honey duck breast.

Visitors that want to experience a taste of old-town Prescott will enjoy The Grand Highland Hotel, a boutique hotel experience located in the heart of downtown on historic Whiskey Row. The Grand Highland brings back that saloon feeling of the old West, with its rustic decor and historically themed rooms reminiscent of life at the turn of the century.

For the sports enthusiast, Talking Rock is an award-winning golf resort and a top destination for golf lovers. This high desert landscaped course is one of the best in the Southwest, attracting golfers from all over the country.
6. There is always something to do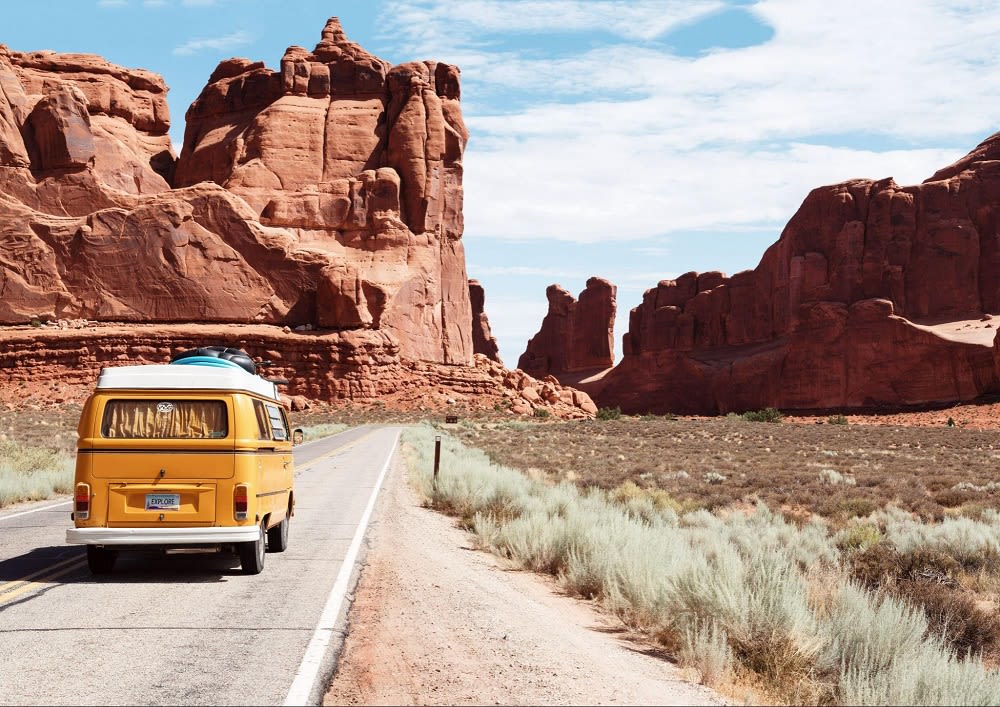 Photo courtesy of Unsplash

The city of Prescott is located in the middle of the Prescott National Forest, a one-million-acre expanse of juniper and pine tree woods, trails, creek beds, and mesas. The forest offers fishing, hiking, and camping with many trailheads, fishing streams, and campsites that visitors can access for a fun adventure.

Prescott is a historic town that was once the capital city of Arizona. It has many unique museums, art galleries, and antique stores that shoppers and art connoisseurs will love. Prescott is also within a short drive of four major lakes that provide access to boating and fishing year-round. These mountain lakes are perfect destinations for day trips, picnics, horseback riding, pleasure boating, and bass fishing.

Adventurers will enjoy the Out of Africa Wildlife Park, about an hour away in Camp Verde. This is a popular zoo dedicated to showing exotic animals in their natural habitat. Visitors can experience one of the park's many wildlife encounters, including Tiger Splash, where Bengal tigers romp and play in an oversized pool.

About an hour northeast of Prescott is the new age town of Sedona, famous for its red rock mesas and locally made jewelry. Visitors can sign up for a Sedona red rock jeep tour, where local guides will take you deep into the backcountry to experience the red rock caves and historic ruins.
7. Real estate in Prescott is booming
Single-family Prescott homes have a median sales price of
$670,000
, which is an 8% increase since October 2021. Home buyers will find many Southwest-inspired designs, including ranches with large open spaces, Italian-style villas, and historic Victorian homes built in the 19th century. You can also find many modern and post-modern architectural designs in homes built to take advantage of the unique surrounding desert landscape. Prescott homes are truly works of art. The neighborhoods here tend to be upscale, and the communities are mostly quiet and secluded. Prescott real estate is in high demand right now among luxury home buyers looking to settle in the region.
If you are interested in Prescott homes or want more information about life in this incredible city, please reach out to local agent
Peter Fife
. With 27 years of experience helping clients find their new homes, Peter has been ranked within the top 10 Prescott Realtors® for eight years and counting. Let him be your guide to this stunning area.

*Header photo courtesy of Pexels