Chino Valley is a town in Arizona that's located about 17 miles north of Prescott. Approximately 13,000 residents call this town home, and praise it for its peaceful setting and tight-knit community. Its location is referred to as the central Arizona Highlands, and residents enjoy their horses, ranches, and other Chino Valley property. It's a common site to witness locals riding their horses around town or off-road driving throughout the high desert.
The area around Chino Valley houses for sale is rife with outdoor activities, including hiking, biking, swimming, and equestrian activities too. Due to the pristine location, locals swear that the tap water is the freshest in all the state. It's also home to the Pronghorn, which is similar but not in the same family as antelope. These animals are the fastest land mammals on the planet and are a species that dates back about 20 million years.
The
median home price
of Chino Valley property is currently $549,000, which is just several hundred dollars less than last year's high of $549,495. This barely-there drop indicates the area is in a neutral housing market, which means that supply and demand of Chino Valley houses for sale are stable. In other words, there are enough properties to satisfy the number of buyers looking to move to Chino Valley. Here are a few reminders as to why Chino Valley is a terrific place to live.
1. It has all four seasons

Even though the town is in Arizona's high desert, residents enjoy all four seasons. Its elevation is about 4,700 feet above sea level, and weather patterns include several months of wind every year. There is minimal snow in the area, with only about four to five major snow storms a year and a few inches of snowfall at a time, which generally melts by mid-morning to early afternoon.

The winters are quite mild overall, with high temperatures in the coldest part of the year between December and February ranging from the lower 40's to mid 50's. Rarely does the area experience a string of days below freezing. Nights can get chilly when temperatures range from the mid-teens to low 20's from December to early February.

Summers are relatively mild as well. There are only a few really hot days in late June, when temperatures can reach 100 degrees for a few hours in the afternoon about half a dozen times a year. However, when the Monsoon season hits, temperatures drop to the mid 80's to low 90's most of the time. During Monsoon season — July through September — Chino Valley gets half of its annual 18 to 20 inches of rainfall. The rain storms are a joy to behold and experience, with heavy rains for an hour or less followed by stunning sunshine shortly after.

It's been said, "Phoenix is too hot, Flagstaff is too cold, but Chino Valley is just right" — that's the reason so many commercial growers choose Chino Valley for many of the state's local plants you can find in the spring at many large garden centers around the state.
2. Water

Many people looking into Chino Valley ask about the amount of water supply in the area. Great news! The greater Prescott area has one of the largest aquifers in all of Arizona in excess of 1 trillion gallons. And, even better news — the area only uses less than 1/3000th, so that's one gallon per three thousand gallons used annually. That's enough water to last a very long time, and the area is using even less water today compared to 30 years ago.

Wells in the rural areas generally contain water of amazing quality, and it's often better than the bottled water you can get in the store. However, a word to the wise: there are certain areas of Chino Valley where the well production is less than ideal. So, it is always essential when buying a home or property in a rural location to consult your local expert realtor who has the inside knowledge and knows where to point you to find relevant information.
3. It's perfect for hiking, biking, riding, and jogging

One of the main trails in the area is called the Chino Valley Peavine Trail, which runs north to south. This "rail trail" means that it was once an active railway that has been out of use; for visitors, this means it's not a steep trail in the least; rather, a path with soft grades and no sharp turns. The Peavine Trail measures nearly six miles long and is perfect for a morning hike, mountain biking, jogging, and horseback riding.
4. You can easily find your zen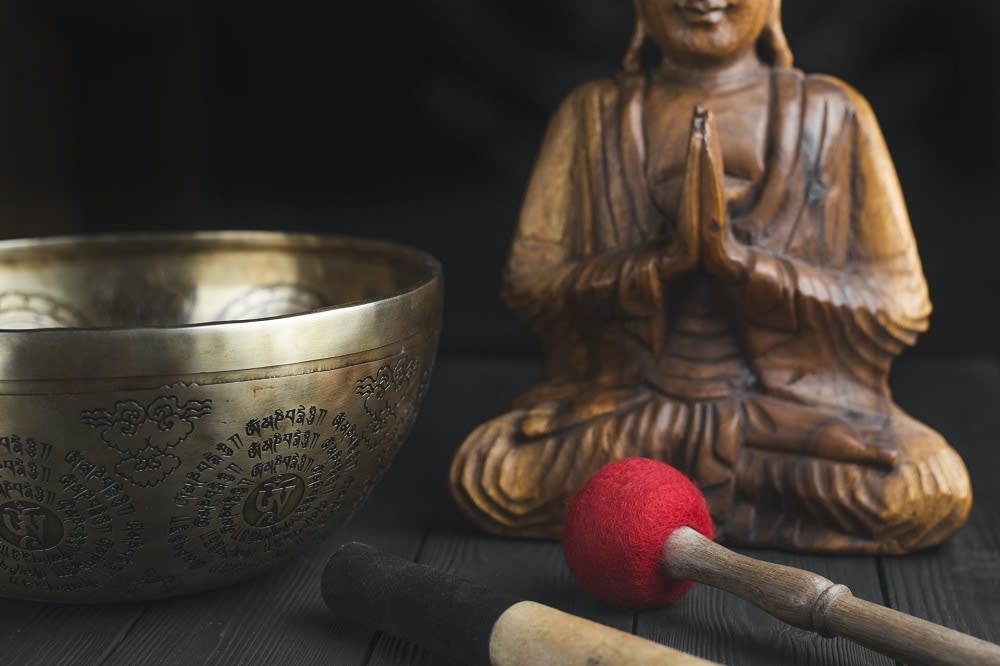 Photo courtesy of Unsplash
You don't have to be Buddhist to benefit from the meditation and relaxation techniques you'll find at the
Garchen Buddhist Institute
. It hosts retreats that range from a few days to several months to three years. The retreat is located on 75 acres and offers both individual treatments and group treatments to help attendees achieve the peace and serenity they desire. Meditation classes are offered free of charge.
5. Swimming is always an option
The
Chino Valley Aquatic Center
is where visitors can keep cool and active with a water slide, lap swimming, a splash pad, swim lessons, water aerobics, age-centric swim sessions, and more. The center also presents a zero-depth-entry-pool, which is ideal for the very young and elderly patrons who might be hesitant or physically challenged to get in and out of a pool that offers only steps.
6. It's perfect for horse lovers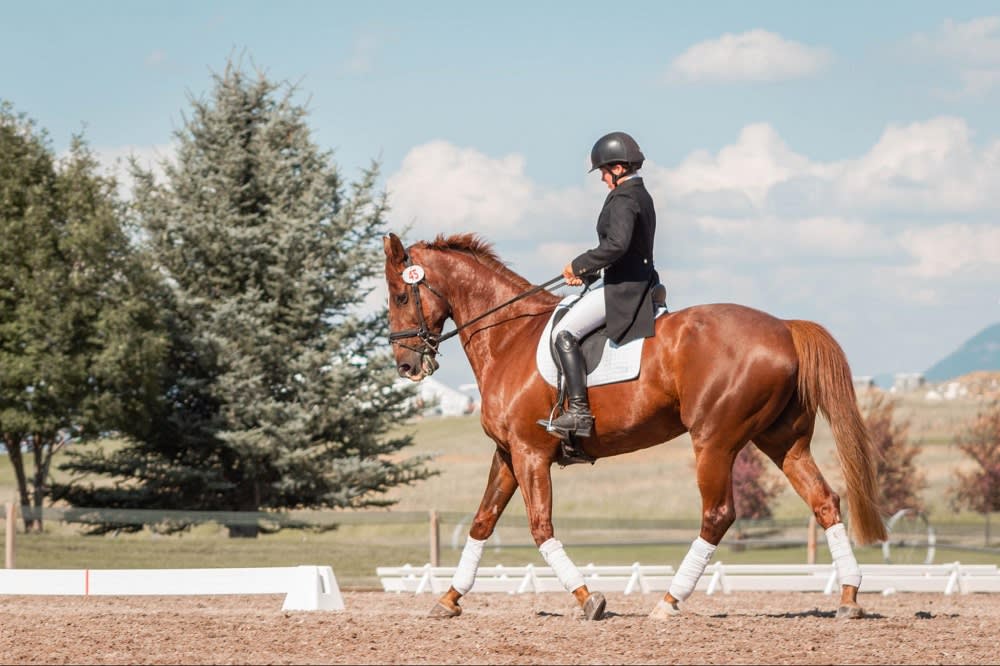 Photo courtesy of Unsplash
The Chino Valley Equestrian Park
is a non-profit organization that caters to riders at all levels. It's even open during night time in a program called "Open Riding Under the Lights." The park offers wide open spaces for members to learn to ride, train their equine friends, and develop closer connections to these gentle creatures who share the earth with us. Horse lovers that have secured their dream homes amongst Chino Valley houses for sale are in for a treat.
7. You can get back to nature

Sycamore Canyon is a 56,000-acre wilderness area with amazing cliffs and peaks from which to bask in nature and enjoy the views that include marshes: a rarity in the typical desert landscape. The area is home to mountain lions and black bears, so be mindful of your surroundings. Visitors can rent cabins to camp in comfort, and take designated trails by foot or horseback. Those not particularly inclined to hike or ride can opt instead to fish or swim. There's nothing like destressing from the toils of everyday life in an glorious, untouched wilderness.
8. A fun activity is taking a train ride
Photo courtesy of Shutterstock

The Verde Canyon Railroad is now in its 110th year of operation. When it first opened in 1912, the railroad traveled between two mining towns, Clarkdale and Perkinsville, which still thrive today, although mining has long since ended there. Clarkdale has transformed into a retirement community of about 4,500 residents and a part of the Yavapai-Apache Nation lies within its city limits. Perkinsville is approximately the same size and was where several scenes for How the West Was Won were shot. The 40-mile round trip takes visitors through a man-made tunnel, and they can enjoy the spectacular vistas while lounging in the train's luxury cars.
9. You can visit nature's zoo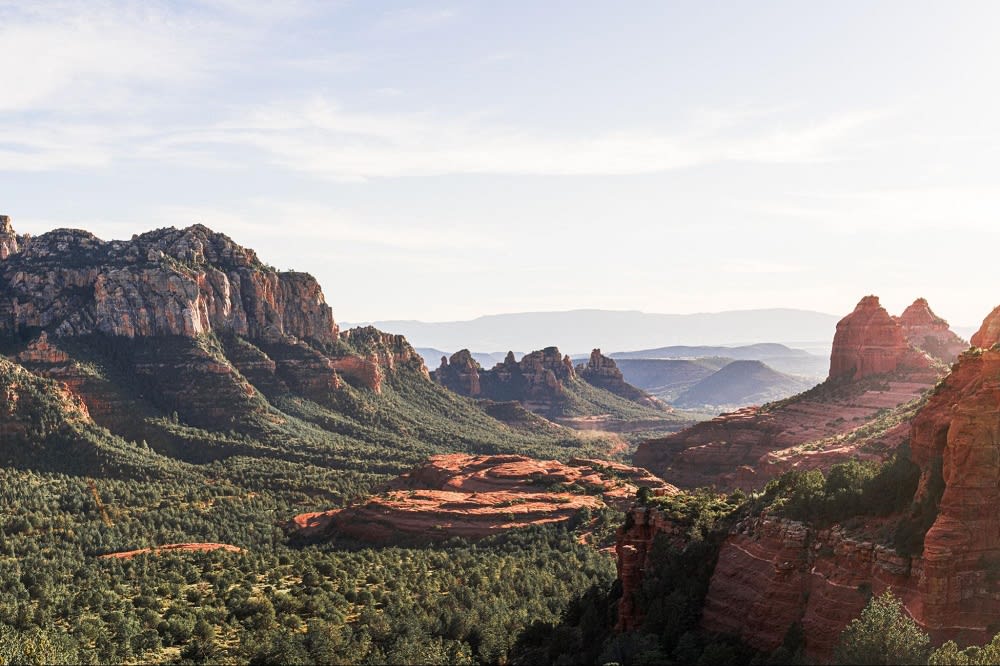 Photo courtesy of Unsplash
Coconino National Forest offers visitors a vast array of native flora and fauna, including a rare sunflower that is found only in its forested areas. The bottom of the canyon begins at 4,500 feet and the mountain peaks about 2,000 feet beyond that. Here, you'll find statuesque pine trees and deciduous trees that populate the landscape and are framed by snow-covered peaks, red rock formations, and fast-running mountain streams. The forest is also populated with 100 types of mammals, more than 300 types of birds and about 15 different types of fish.
Local realtors know a lot about Chino Valley property and the town's surroundings. They'll be eager to educate you about the town, its history, and its lifestyle. Ready to take the next step? Reach out to
local agent Peter Fife
for guidance.