There are many ways to boost your home's ROI, but not all houses are equal regarding renovations. Owners need to weigh the cost of any improvements with what they might gain when reselling their homes. It's good to see if your home is in better shape than comparable homes in your neighborhood. If not, decide what upgrades will improve the attractiveness of your home.
The top renovations in terms of return on investment (ROI) are kitchens, bathrooms, landscaping, decks, patios, entryways, and basements.
Homeowners should consider whether renovations need to be major (like gutting a kitchen) or minor (like replacing cabinet hardware or adding a fresh coat of paint). It's not necessary or cost-effective to do a complete kitchen or bathroom renovation when quicker and less costly changes could do the job. Here are five home improvement ideas to consider for boosting your home's value.
Curb appeal

The power of curb appeal is to make your home appear attractive and inviting from the outside. First impressions last, so make sure your home is painted, the siding is in good shape, the doors and windows are working correctly, and the landscaping is appropriate.
Entryways are especially important and should be eye-catching. Simply painting a front door a jewel-colored shade of paint can brighten up your entryway and make it more inviting. You also can beautify a front porch with blooming potted plants and a seasonal wreath on the front door.
Windows should be clean and sparkling. Clear up stubborn, cloudy-looking windows using fine steel wool with vinegar and water. Windows should be in good shape, so repair window caulking and screens if needed. Just painting window trim can give your home an updated look.
Landscaping
Photo courtesy of Shutterstock
Appropriate landscaping can do wonders for your home's appeal. It should not overwhelm or hide a house's exterior features but be trimmed at the right height to enhance its overall appearance. Simple lines are best so as not to distract from architectural features.
If existing landscaping is overgrown, remove it and choose new plants that are drought resistant, native to the area, and low maintenance. You don't want your landscaping to seem like it takes much work to maintain.
Landscaping in Arizona is unique, so check out these
tips
for choosing the appropriate plantings for your house in Prescott. Landscaping is one improvement where you can get more bang for your buck on your ROI.
Affordable updates for kitchens & bathrooms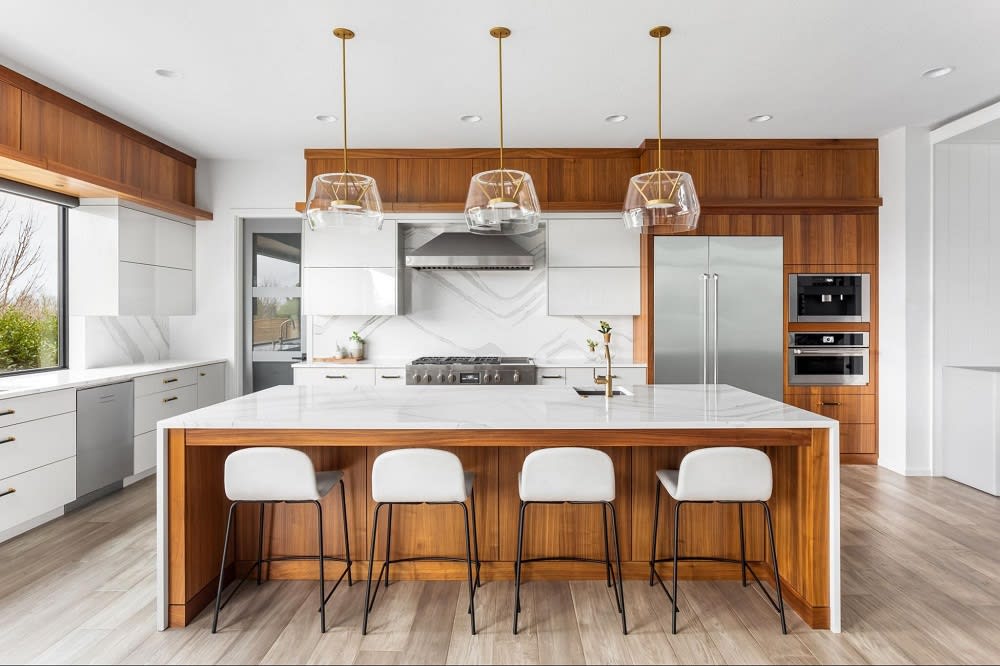 Photo courtesy of Shutterstock
Kitchens and baths are often costly, so consider carefully how much to spend on these crucial areas. An updated kitchen or bath usually increases a home's ROI, but exercise restraint. Instead of demolishing an entire kitchen, replace the appliances. Install a new backsplash instead of all-new countertops. Refinish or paint existing cabinets and install new hardware to give a kitchen a fresh, updated look.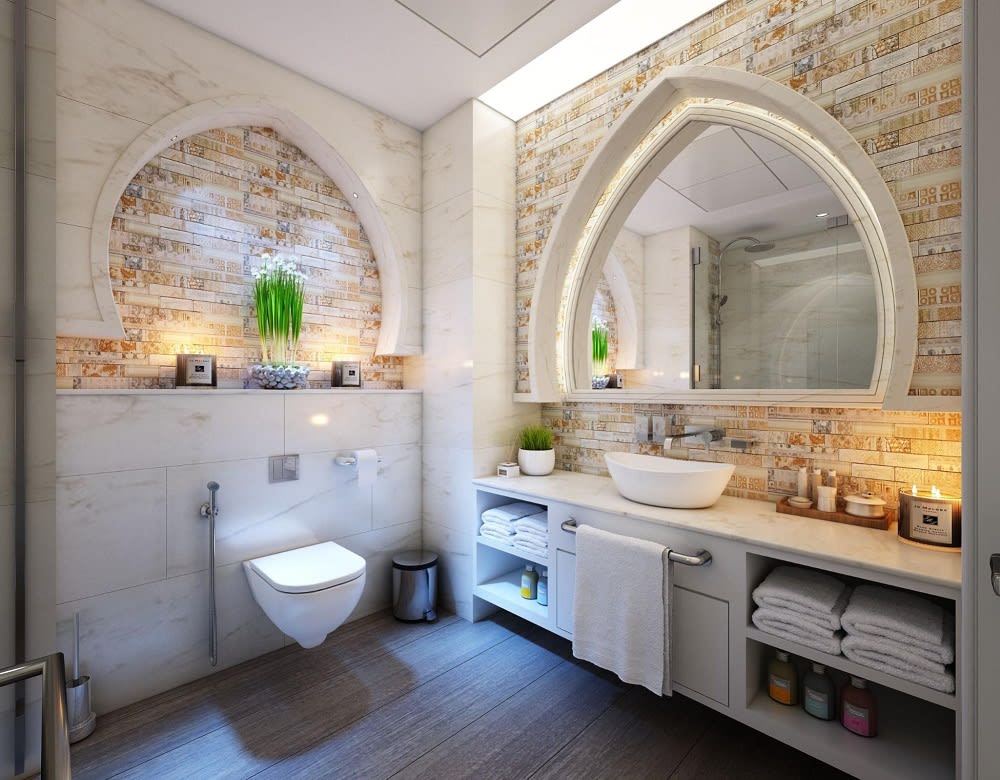 Your money might be better spent on overhauling an existing bathroom, another area where you will see an increase in ROI. Check out the plumbing, fixtures, vanity, lighting, and flooring, and decide if this is where you want to make a complete renovation to your home.
Complete minor repairs

Homeowners all have plenty of minor repairs to keep a house functioning. Ensure all of these are completed before putting your house on the market. Here are a few items to check: gutters and downspouts, garage doors, and smoke and carbon monoxide detectors.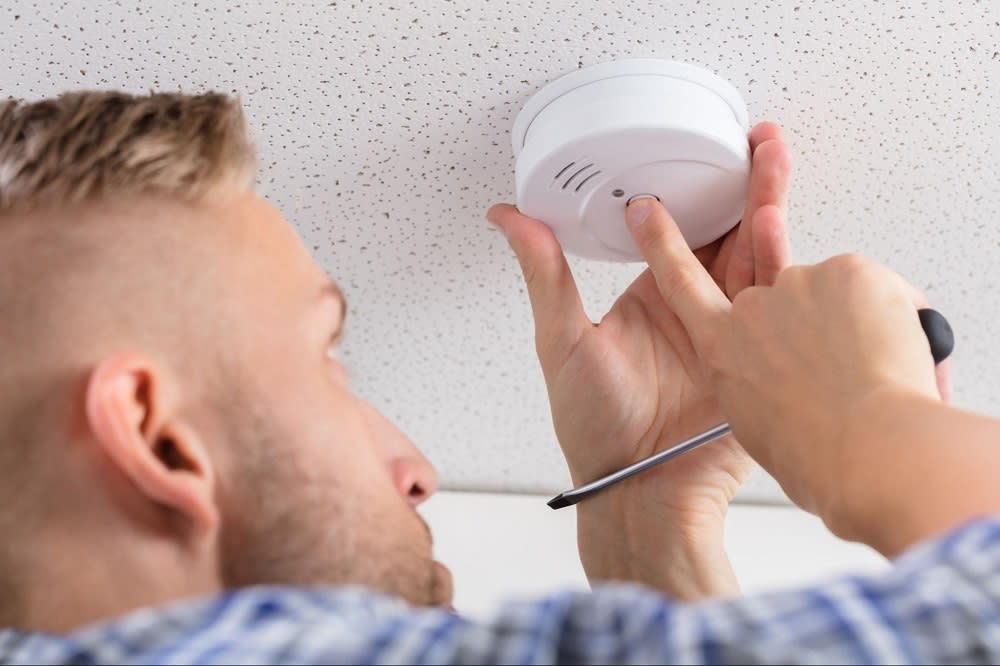 Photo courtesy of Shutterstock
Electrical outlets and light switches should all be in working order, and fixtures should have appropriate light bulbs. If your home has hardwood floors, it might be a good idea to refinish them — the same goes for any carpets that need to be professionally cleaned or replaced if they are showing wear and tear.
If you have an older home, it might be a good idea to have an inspection done. It would serve you well to know of any looming issues or major repairs that need to be done before you sell the home. You can then fix the house before listing. If you skip a home inspection, the buyer could order one and find a significant issue, effectively lowering your sales price.
Create energy savings

As energy costs rise, you might increase your ROI by making energy-efficient upgrades to your home. A reduction in utility costs can make your home more attractive to buyers.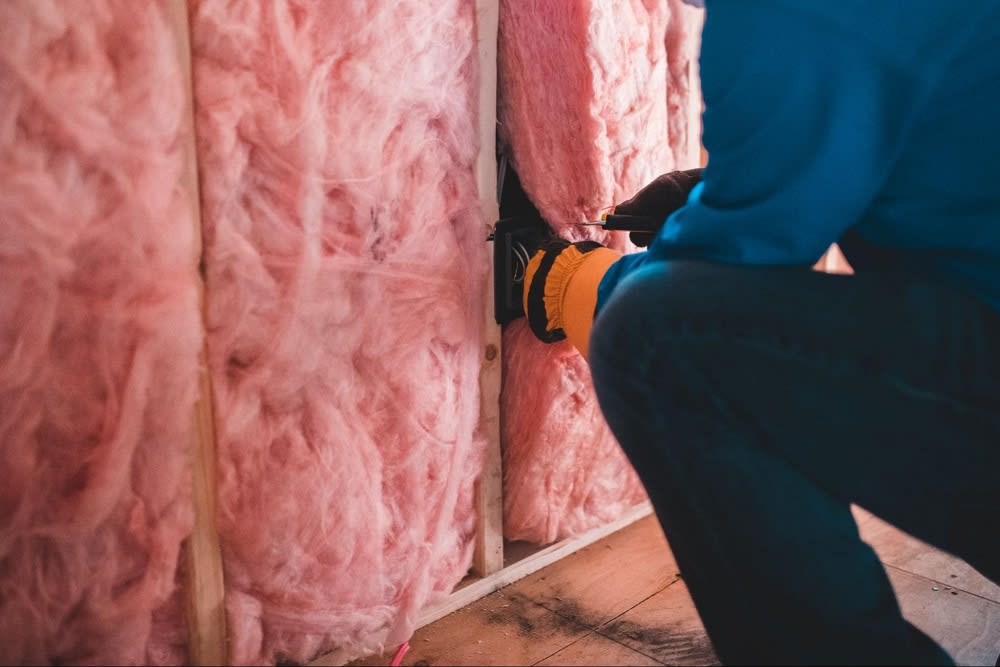 Look at the many energy-efficient applications available: solar panels, heating/cooling upgrades, windows and doors, tankless water heaters, and roofing. Ensure your insulation is adequate for your home and seal any leaks. It's common for most homes to be under-insulated, so ensure bare pipes are covered, and attics are fully insulated. Up to 30% heat gain and loss can occur through windows, so consider if they need additional weatherstripping or if replacement is necessary.
HUD has an excellent
energy checklist
with information to assist you in making energy-efficient choices for your home. Energy audits are well worth the money from a professional company like
Arrowseal
in Prescott, which can give you energy efficiency solutions. By getting an energy audit, you can proceed with an energy-saving improvement project right for your home.
Experienced realtor in Prescott
Peter Fife
has been selling Prescott homes for over 26 years and can advise you about increasing your home's ROI. He is familiar with the Prescott area and always strives to meet all his client's needs in any situation.
Contact
him at (928) 636-7000, and he will be happy to assist you in listing and selling your Prescott real estate.
*Header photo courtesy of Peter Fife Real Estate